We have set-up a new method for giving using Givt that you can do using your smartphone. Simply follow these steps:
Download the Givt app to your phone via Apple App Store or Google Play Store.
Set-up your details there to authorise a direct debit on your bank account for your giving. It is not a regular or repeating charge – you decide when and how much you are giving each time.
To give at any time, you enter an amount and then either choose Elim Pentecostal East Ham from a list of churches and charities in the app or scan the unique QR code: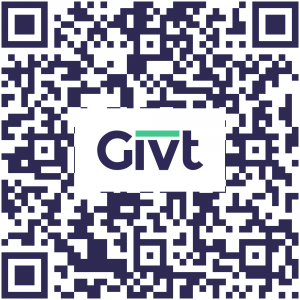 SCAN ME
All giving through Givt can be Gift Aided – there is an on/off preference button in the app. However, all giving through Givt is anonymous. Thank you for your ongoing faithful giving. Watch the video below: